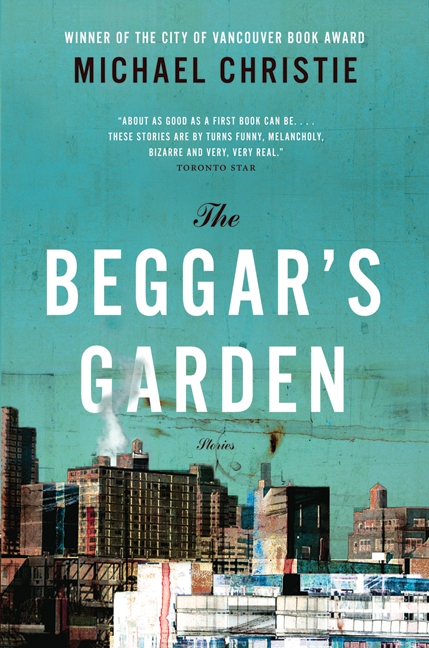 Michael Christie's collection of stories is set in Vancouver's Downtown Eastside, a rough area of the city. Read together, the stories are linked thematically by the loneliness of the characters that offers a portrait of a community in which people are struggling against separate demons. Christie is hugely successful in creating compelling characters, whose voices speak from the margins, yet offer great insight into their world and human experience as a whole.
In "Discard", a grandfather trying to reconnect with his street-living grandson gravitates towards homelessness. He finds truer happiness living on the streets following his grandson than his home ever gave him.
"The Extra" is told from the voice of a disabled man who relies solely on the guidance of his friend Rick. The narrator places utter confidence in Rick, despite obvious signs he's being treated less than fairly by certain standards. However, we get the sense that the narrator's life is happier with Rick, who does take care of him, as opposed to being cared for by the social assistance system.
There is a certain level of discomfort to these stories; they are about people with addictions, in mourning, in mental institutions, or with social integration problems. However, Christie creates beauty out of the ugly loneliness of the character's lives, and that's why these stories are worth reading.
The Beggar's Garden was longlisted for the 2011 Giller Prize, along with another collection of stories from Vancouver-based author Zsuzsi Gartner. Her collection, Better Living Through Plastic Explosives, was often in my mind while reading The Beggar's Garden. The former is more suburban, more satirical, while the latter has more heart, more dismal hope.