I discovered novelist Georgette Heyer when I was twelve, and her excellent regency and mystery novels have a special place in my heart. I invariably compare the humour and adroitness of her writing when I read anything else in a similar genre; Ms. Heyer always seems to maintain her position as Queen by a long shot.
I was delighted to read An Affair of the Heart by Joan Smith the other day, because she achieves a high score from me for excellent characterization, plot, and complete lack of the tendency to over-explain characters' inner feelings and musings. Action! Dialogue! Characters speak in a semblance of accuracy to the time period! These seeminly simple requirements are not often found in novels other than those by Ms. Heyer.
Well, of course, now I have an obsession with Joan Smith, because I want to read her other novels. But she wrote her books in the 'seventies, 'eighties and 'nineties, and I can't find a lot of solid information about her works in one place online. That's why I wanted to share some of my research here for other Georgette Heyer fans looking for something comparable to read.
First, her biography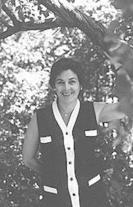 Joan Smith is a graduate of Queen's University in Kingston, Ontario, and the Ontario College of Education. She has taught French and English in high school and English in college. When she began writing, her interest in Jane Austen and Lord Byron led to her first choice of genre, the Regency, which she especially liked for its wit and humor.

She is the author of over a hundred books, including Regencies, many with a background of mystery, for Fawcett and Walker, contemporary mysteries for Berkley, historical mysteries for Fawcett and St. Martin's, romances for Silhouette, along with a few historicals and gothics. She has had books in the Doubleday Book Club and the Literary Guild, been on Walden's Bestseller list, had two Regencies selected for the Romantic Times ten best ever Regencies, and had one book condensed in a magazine.

Her favorite travel destination is England, where she researches her books. Her hobbies are gardening, painting, sculpture and reading. She is married and has three children. A prolific writer, she is currently working on Regencies and various mysteries at her home in Georgetown, Ontario.

(Source: Belgrave House eBooks.)
I know from the library cataloguing Joan Smith was born in 1938. Obviously the above bio is a bit dated, as it doesn't seem she's published anything since 1998.
Novels by Joan Smith
I found a great listing of Joan Smith's novels, including title, publication year and publisher, and a brief summary.
As well, RomanceWiki has a listing of Joan Smith's novels written for Silhouette, 27 novels in total.
OK, so where can I acquire her novels?
Good question! That's what I wondered. I found her first novel An Affair of the Heart on Kobo's bookstore, but that's the only one for sale there. Print books were scarce at my local library and it seems her books have been out of print for a while. (A quick search on Indigo's website shows availability as 'Sold Out' or 'Unavailable', which means you're never getting a copy that way!)
But fear not! I found that Recency Reads has 60 ebooks by Joan Smith for sale at $5 a pop. You can get many electronic formats (including but not limited to: epub, mobi (prc),and pdf).
Have you read any Joan Smith? Where did you find a copy? Let me know in the comments below if you have any more information or links to share. I'd love to hear more!