"My dear boy, please don't put a label on me—don't make me a category before you get to know me!"
So says the narrator, Bill, in the final page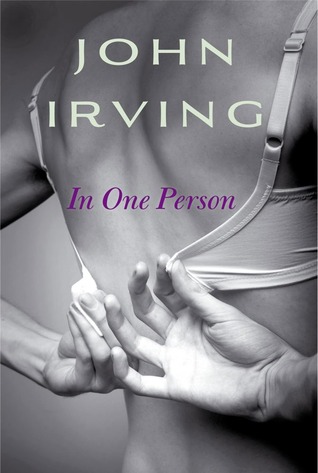 of In One Person to the son of his former schoolmate. By ending his story with this powerful utterance, the confessional narrative points to its message of embracing differences—all differences—in sexuality. As an early-realized bisexual, Bill faces hate and confusion throughout his life. He also has many positive role models and supporters in his life's journey. As Bill slowly unfolds his life's story to the reader, revealing predilections of his friends and family, we are shown how a life can be lived in many ways.
Beginning his story in his early teenage years, Bill's setting is Favorite River, Vermont, the small town where he lives with his mother and her parents and where Bill attends the all-boys school in town. Bill shares, in a meandering narrative that manages to capture the particular flavour of each character in his life, how he develops crushes on the wrong people. That is to say, his mother's new boyfriend, the town librarian, and a fellow schoolmate. From these formative years, Bill's life trajectory is set on course. There is a continual return to Favorite River and to those people who are in his life during his teenage years.
I hugely enjoyed the first-person narrative in this novel. It reminded me strongly of a Bryce Courtney novel, where the narrator takes the reader on a journey through their whole life. The long timespan allows for greater examination of male sexuality and how people cope with rejection of their sexuality by others, or themselves). Not only that, Bill has a great life story, one you should definitely read!