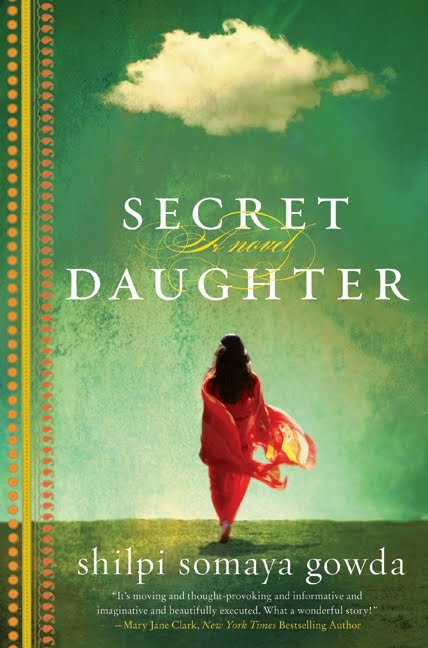 **** (4/5)
This Canadian run-away bestseller initially drew me in with its stunning cover art and treatment. I'm curious what techniques produced the pearly sheen over the cover; it veritably sparkles. The overall design, both inside and out, was lovely. I did take exception to the ragged edge–a poor choice, since the cover didn't even contain the ragged part. Also, I'm just not a fan of the reading experience with ragged edges.
Secret Daughter is a touching story about two families, one from America and one from India, and the adopted daughter who invisibly connects them. Gowda's storytelling is most enlivened in the scenes in India, where she captures both the exotic differences from America and the human similarities that transcend nation. Kativa was my favourite character; I loved her perseverance and good heart.
I'm recommending this book to anyone who enjoys reading about family drama, parent-child relationships, and about other countries. I had a similar reading experience to Orly Castel-Bloom's Human Parts.