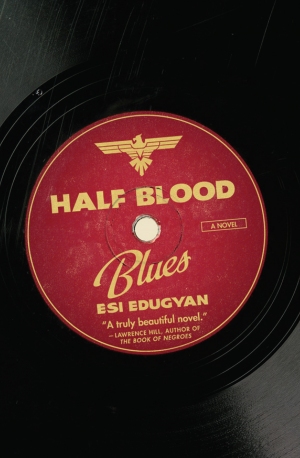 My favourite aspect of this enjoyable read was the narrative voice of Sid Griffiths, which gave the story a very personal feel. I had a similar sensation reading Catcher in the Rye, as Holden draws me into his worldview through his slang and off-the-cuff language. Sid is a compelling and personal narrator, who kept me wanting to hear more of his story the whole way through.
Most of the book is set in Paris and Berlin during WWII and I found this part of the story a much better read. I had a more difficult time connecting with the aged Sid and Chip in 1992.
Sometimes the descriptions of Hiero's musical genius were a mite overwrought, but I'm not hugely into musical criticism personally, so that's not something that interests me in general. I did love that the novel was about a very specific group marginalized during WWII. I'm really looking forward to reading the next Edugyan.